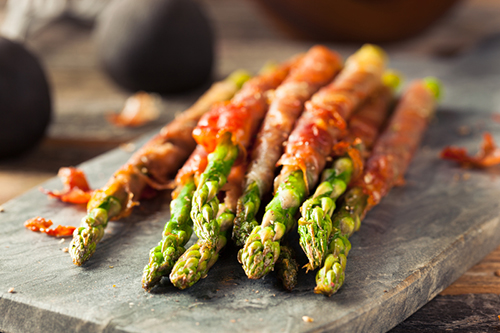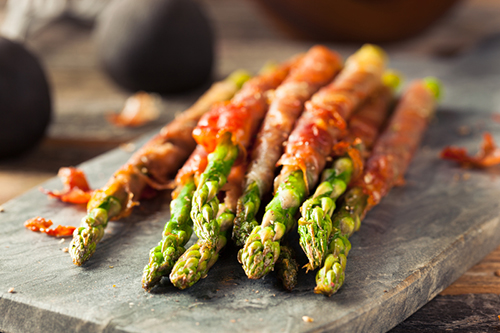 Bacon Wrapped Asparagus
April 5, 2018
Asparagus wrapped in bacon and brushed with Dale's Seasoning.
Directions
Cook Bacon in batches in a large nonstick skillet over medium heat until just beginning to brown but is still pliable, 2 to 3 minutes per side.
Drain on paper towels.
Cut bacon in half crosswise.
Preheat oven to 400 degrees.
Line a baking sheet with aluminum foil and place a wire rack on top.
Spray the rack with nonstick spray.
In a small bowl, whisk together dale's Seasoning, brown sugar and garlic. Set aside. Wrap half a piece of bacon around center of each asparagus spear tightly; secure both ends of bacon with toothpicks.
Place on prepared rack.
Brush spears thoroughly with the prepared marinade.
Repeat.
Bake until asparagus is very tender and bacon is crisp, about 20 minutes.
Remove toothpicks and place on a serving platter.
Sprinkle with sesame seeds.
Serve warm.