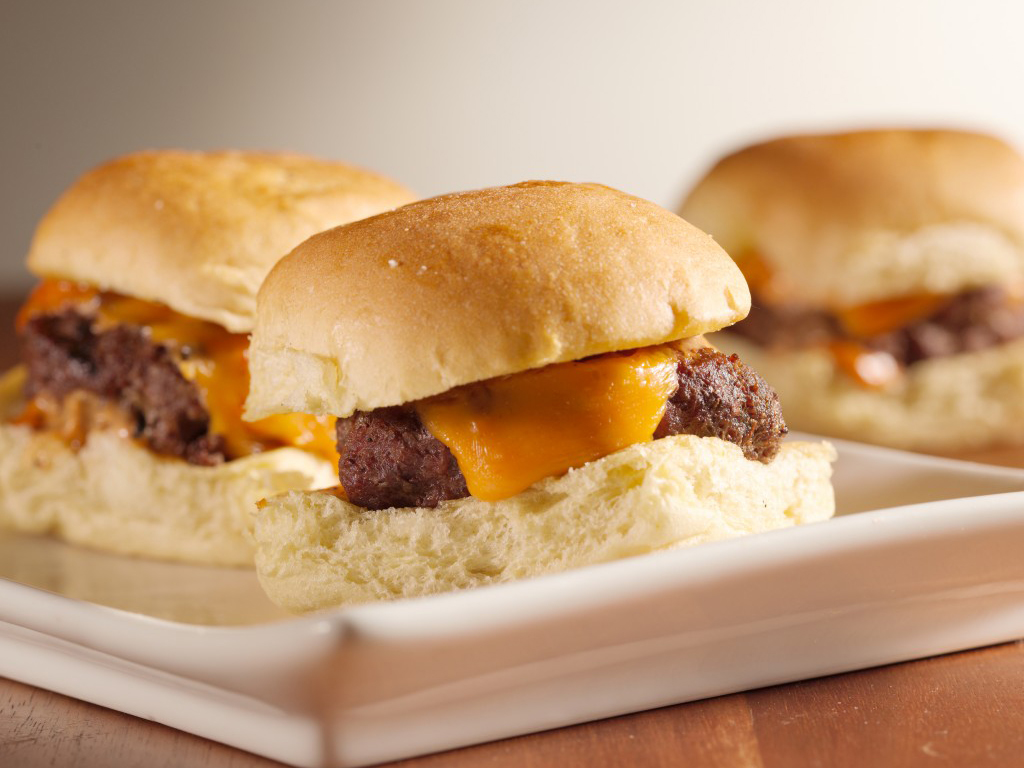 Directions
1Combine Dale's Seasoning, butter (softened), and granulated onion in a small bowl.
2Place the ground beef in a medium bowl and pour seasoning over meat.
3Using your hands, gently mix the seasonings with the meat.
4Brush a baking sheet with oil or spray with cooking spray.
5Using a 2-inch biscuit cutter as your form, make 12 mini burgers.
6Cover with plastic wrap and refrigerate for about 1 hour.
7Oil the grill racks.
8Preheat your grill using all burners set on high and with the lid closed for 10 to 12 minutes.
9Split your party rolls in half and put them, cut side down, on the grill.
10Toast for about 2 minutes.
11As you take them off, smear them with the butter on the insides.
12Place on a platter and tent with foil.
13Place the burgers on the grill and grill for about 3 minutes
14Turn and continue grilling for an additional 2 to 3 minutes.
15Remove to a platter.
16Add one burger to each roll and serve with your favorite condiments.