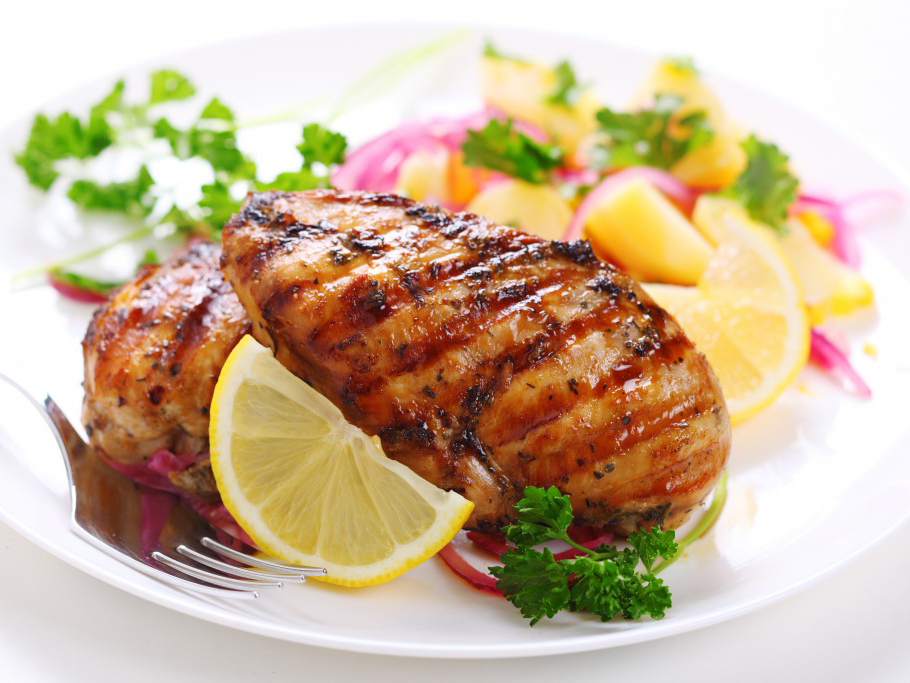 Directions
1Mix all ingredients together.
2Place chicken in a large ziplock bag and pour mixture over chicken.
3Refrigerate and allow to marinate for an hour while occasionally flipping the bag to redistribute the marinade.
4Once the grill is ready, place marinated chicken breast on the grill and only flip when chicken breast is mostly opaque.
5Use an instant read meat thermometer to make sure the chicken is cooked to the correct temperature.
6Chicken is done when the internal temperature reaches 165 degrees.