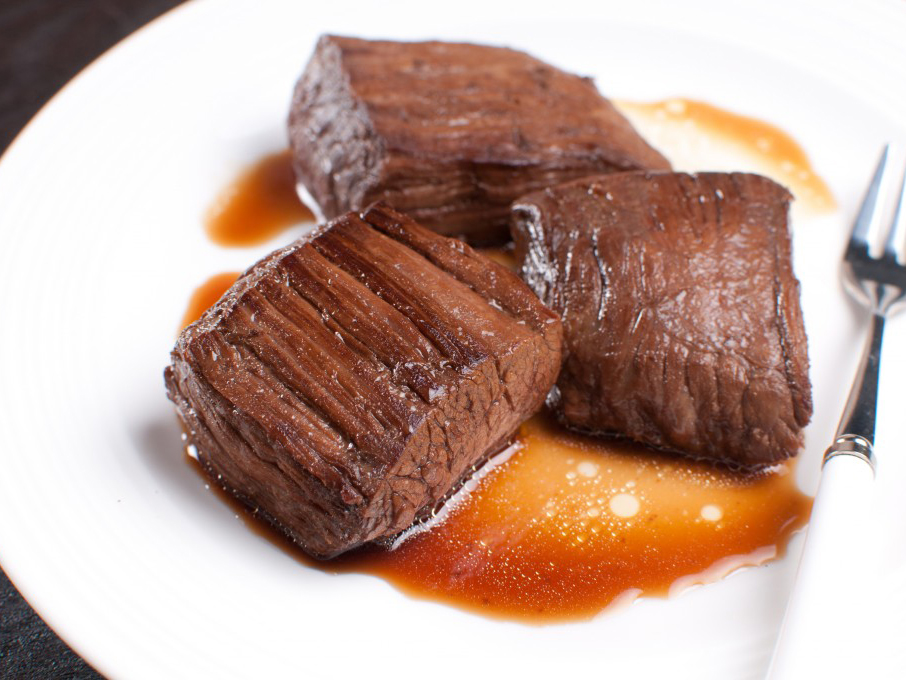 Directions
1In a medium bowl, combine Dale's and beef, turning until well coated.
2Cover and marinate in refrigerator for 30 minutes.
3Remove beef from refrigerator, discard marinade.
4 In a large skillet, melt butter over medium-high heat.
5Brown beef on all sides for 4-6 minutes, or until cooked to desired doneness.
6Sprinkle with parsley and serve warm.