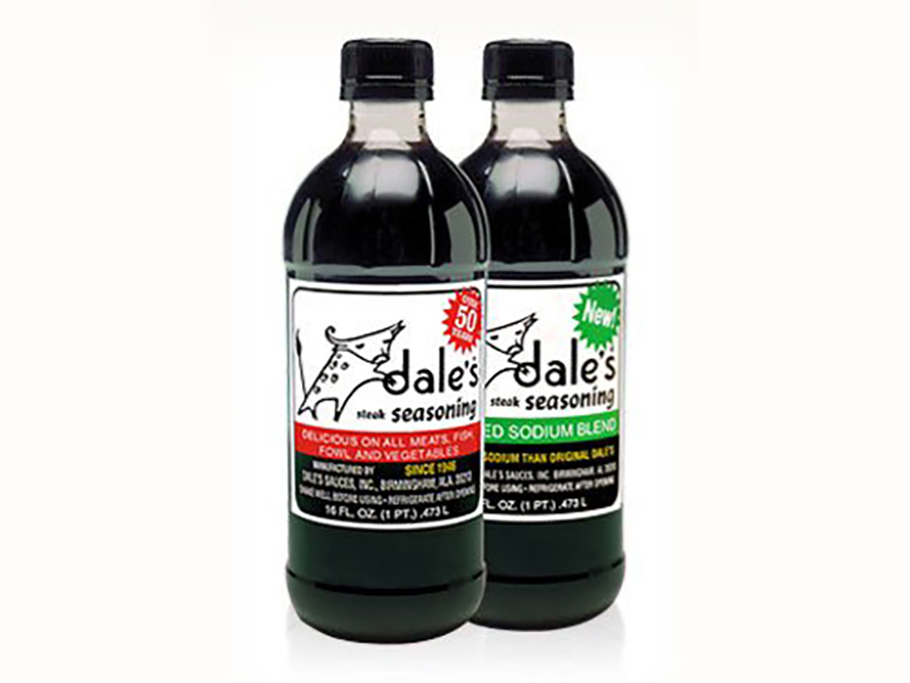 Directions
In a medium bowl, mix together Dale's Seasoning, ¼ c. oil, red wine and garlic.
Reserve ¾ c. of marinade and set aside.
Place beef in bowl, turning until well-coated.
Cover and marinate in refrigerator for at least 1 hour, or overnight if desired, turning occasionally.
Remove beef from refrigerator, discarding the marinade.
Grill beef over medium-high heat for 8 to 12 minutes, or until cooked to desired doneness.
Meanwhile, in a medium skillet, heat remaining oil over medium-high heat.
Cook onions and mushrooms for 5 minutes, stirring occasionally.
Stir in reserved marinade, granules and 1 cup of water.
Bring to a boil and simmer for 5 minutes.
Serve hot over grilled steak.