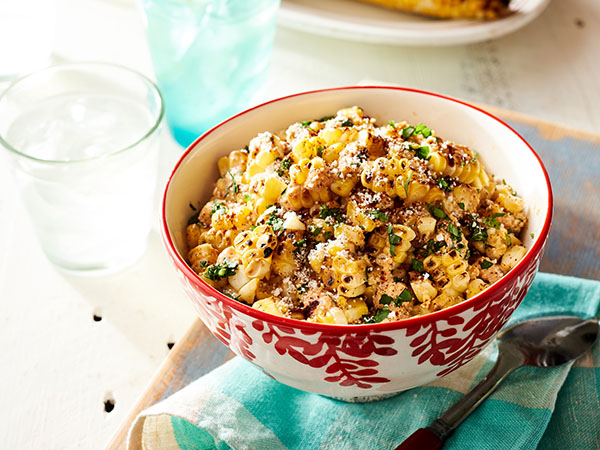 Directions
In a small bowl, whisk together mayonnaise, 1/2 teaspoon Dale's seasoning, and garlic.
Heat a charcoal grill over medium-high heat.
Brush the ears of corn with the remaining 2 tablespoons Dale's seasoning.
Place directly over the charcoal and rotate every 2 minutes, until all side are charred, about 8-10 minutes total.
Remove from heat and let cool.
Once cool enough to handle, cut the kernels from the cob and place in a large mixing bowl.
Toss the corn with the mayonnaise mixture, lime juice, cheese, chili powder and cilantro.
Serve immediately.