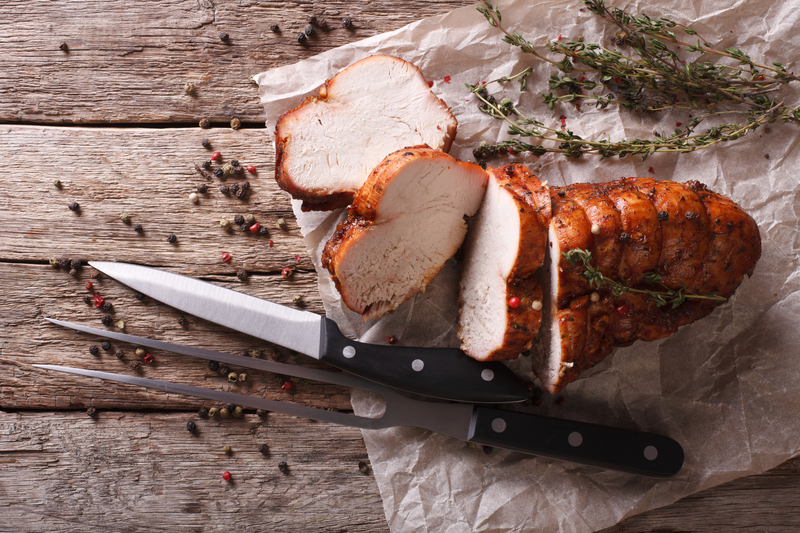 Ingredients
2 cloves garlic, peeled and minced
1 tbsp finely chopped fresh basil
2 (3 lb.) boneless turkey breast halves
1/4 cup dales Seasoning or dale's Reduced Sodium Blend
Directions
In a small bowl, mix together the garlic, basil, and pepper. Rub over the turkey breasts. Insert one clove into each end of the turkey breasts, and one in the center. In a large shallow dish, blend vegetable oil, dale's Seasoning, lemon juice, and brown sugar. Place the breasts in the dish, and turn to coat. Cover and marinate in the refrigerator at least 4 hours.
Preheat oven to 350 degrees and remove turkey from refrigerator and allow to sit at room temperature for 30 minutes.
Season each breast with 1 teaspoon salt and 1/2 teaspoon pepper and place turkey on a roasting pan and bake for 1 hour 15 minutes or until the internal temperature reaches 160 degrees. Allow meat to rest for 10 minutes before serving.