History
---
Where it all began…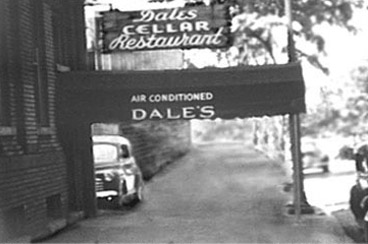 This is the entrance to the original dale's Cellar Restaurant. The "Cellar's" name is derived from the fact that the restaurant was located in the cellar of a multi-story apartment building. On the awning you'll note the words "air conditioned" – not a small amenity in 1949. Dale's Seasoning was first bottled in Birmingham in 1946. Since its creation as the "house marinade" for dale's Cellar Restaurant, people have been using dale's in a multitude of recipes. We've found that customers use dale's from sauces, to salad dressings, and everything in between.
---
Jacob "Jake" M. Levine, Jr.
Jake founded dale's Restaurants in 1946 and expanded the business to include nine locations, six of which were in Southern cities outside of Birmingham. He ran the two Birmingham restaurants until his death in 1966 when his wife, Estelle, took over his role in the business. Jake was a true pioneer in the restaurant industry, introducing many innovative concepts and techniques that are industry standards today.
---
A Tradition Begins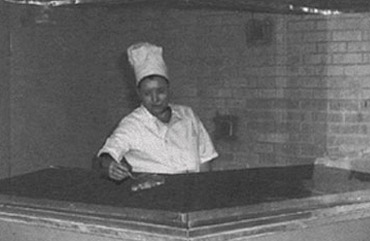 One of the first phenomena that separated dale's Cellar from other restaurants was the fact that patrons could see food being prepared before their eyes. This originated one evening when a friend of Jake's, as a joke, demanded to have his meal prepared "… right here, right now, at this table!" Jake then wheeled out a small hibachi grill and cooked the gentleman's steak at his table. Word of this cooking style soon circulated and evolved into dale's signature feature – having a chef prepare meals in full view of all patrons. Pictured above is Clyde Adams, head chef at dale's Cellar in 1949, preparing a steak on the restaurant's main grill behind a glass wall. Additionally, dale's Cellar was one of the first restaurants to grill all types of food indoors, a basic feature of nearly all of today's restaurants.
---
Dale's Cellar Restaurant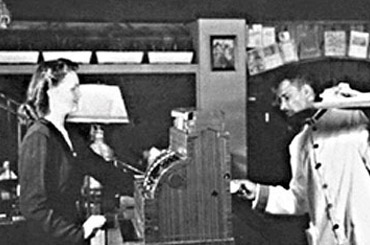 Pictured above is the cashier's station at dale's Cellar in Birmingham, the first dale's Cellar restaurant. The interiors of all dale's Cellar Restaurants were very similar. There were no huge bay windows, brass fixtures or ornate salad, soup and dessert bars. At dale's, the food and service were always the main attraction. "The Gambler Steak Dinner" was a favorite at dale's. When customers ordered The Gambler they were taking a chance because they never knew what cut of steak they would receive. It was the chef's choice. However, when your meal was served, you were guaranteed that your "gamble" would pay off handsomely. The price of "The Gambler" meal in 1958 – $2.50.
---
Panama City, Florida
As dale's Cellar Restaurants' reputation grew to areas outside of Birmingham, demand grew throughout the Southeast for other dale's Restaurants. In 1963, dale's opened a location in Panama City Beach, Florida. The interior design of this location reflected the Florida environment. We developed several of dale's classic seafood recipes at the Panama City Beach location.
---
Murray Woltag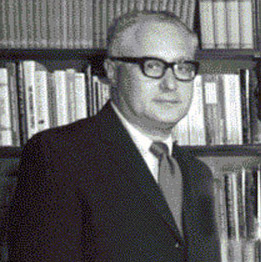 Murray, along with Estelle, was instrumental in the growth of Dale's Sauces, Inc. In 1975 they established the basic operating procedures and business philosophies that dictate the policies of Dale's Sauces, Inc. Murray was a major catalyst behind the expanded distribution and upgrades in technology that dale's Sauces experienced between 1975 and 1983. This procedure is still being followed today by Estelle's son, Michael Levine.
---
The Tradition Lives On
Pictured to the left, from left to right: Michael Levine, President, Dale's Sauces, Inc.;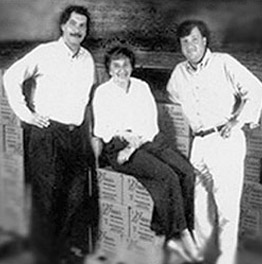 Estelle Levine Silverstein, co-founder, and her nephew Alan Seigel, Vice President.
It is hard to believe that over 70 years ago patrons of dale's Cellar who requested a bottle of dale's Seasoning could only be accommodated by filling a soft drink bottle with the sauce. But times have changed, and so have we. We're proud of our high level of family involvement. In addition, our commitment to our employees, and commitment to our generations of loyal customers, however, has remained constant. We're pleased to share our family recipe with you, our valued customers, family, and friends. We are excited about the years to come and we will always remain mindful of the role our past will continue to play in our future.
Click here to learn more about dale's seasoning recipes and grilling tips.