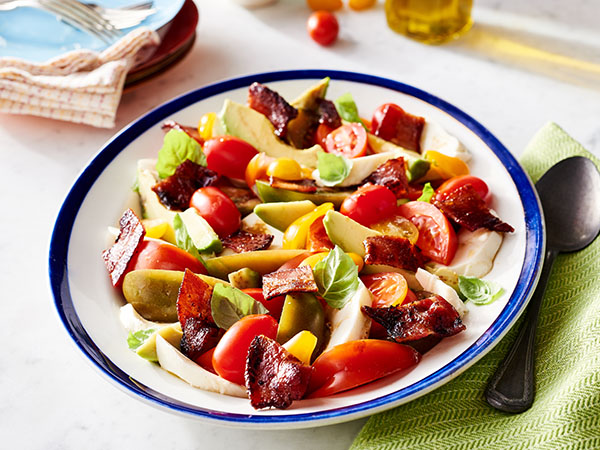 Directions
Heat a cast-iron skillet over medium heat.
Arrange the bacon on a tray and brush both sides with 1 tablespoon Dale's seasoning.
Cook the bacon about 8-10 minutes, until golden and crispy, turning occasionally.
Remove from heat and drain on a plate lined with paper towels.
Once cool enough to handle, break into 1" pieces.
In a small bowl, whisk together the olive oil, lemon juice, dijon mustard, 1 teaspoon of Dale's seasoning, and black pepper.
Cut the tomatoes into about 1" thick wedges. Arrange on a platter mixed with the avocado and fresh mozzarella slices.
Drizzle with the olive oil mixture.
Top with bacon and basil leaves.
Serve immediately.