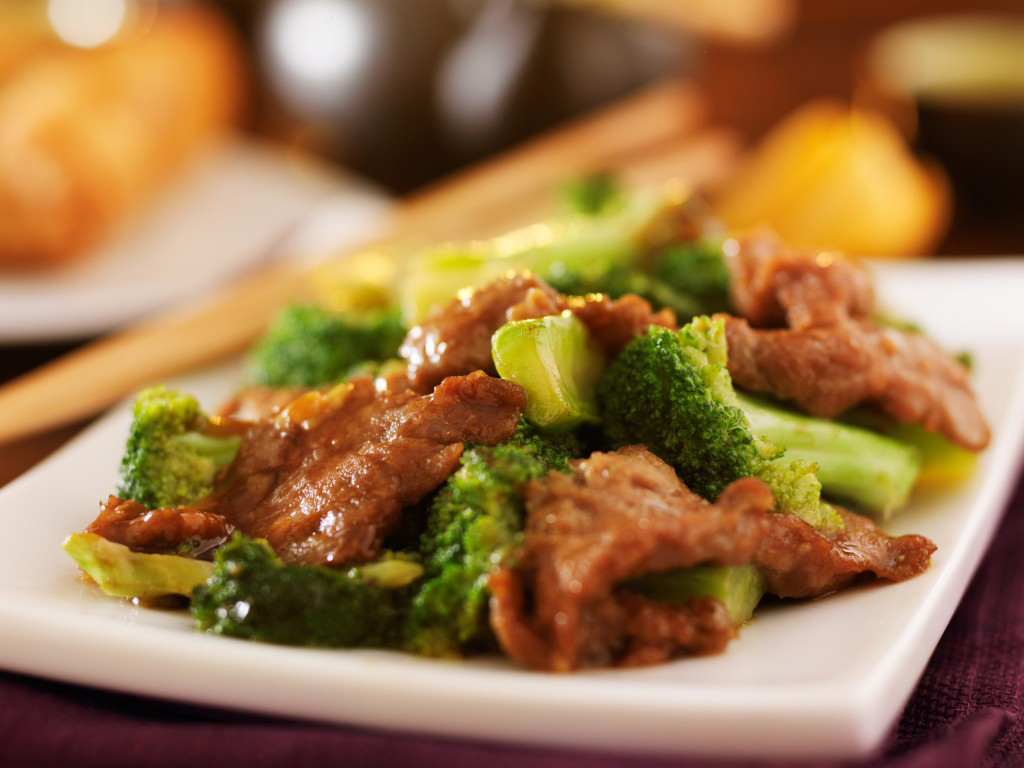 Ingredients
1 tbsp Ginger spice blend paste
1/2 cup Reduced-sodium stir-fry (or oyster) sauce
1/4 cup Reduced-sodium chicken broth
1/4 cup Dale's reduced sodium blend
Directions
Cut broccoli into bite-size pieces; place in microwave-safe bowl.
Slice steak thinly across the grain (wash hands).
Cover broccoli and microwave on HIGH 4–5 minutes or until almost tender.
Preheat large sauté pan on medium-high 2–3 minutes.
Place oil in pan, then add steak, garlic, and ginger paste.
Cook and stir 3-4 minutes or until meat is lightly browned.
While steak cooks, combine remaining ingredients (except broccoli) in small bowl until well blended.
Stir broccoli and sauce mixture into beef.
Bring to a boil.
Cook 2–3 minutes or until sauce thickens and broccoli is tender. Serve.