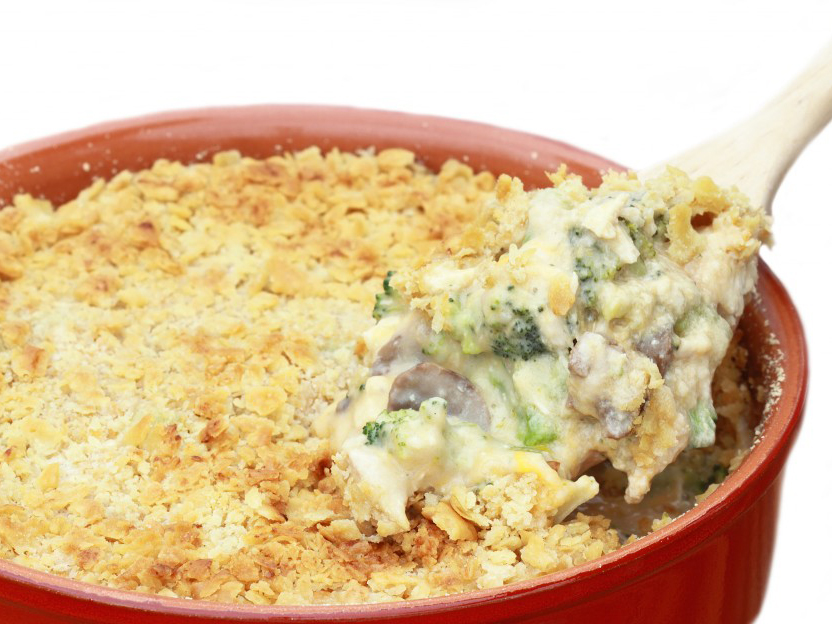 Ingredients
1 cup Chopped, cooked broccoli, drained
2 tbsp Dale's seasoning or reduced sodium blend
Directions
1Preheat oven to 375 degrees.
2In an ungreased 1 ½ quart casserole dish combine chicken, broccoli, soup, onion, mayonnaise, Dale's Seasoning and curry.
3Bake for 20 – 25 minutes until bubbly.
4Sprinkle with cheese.
5Cut biscuits in halves and place on casserole, cut side down.
6Combine topping and spread over biscuits.
7Return to oven and bake for 20-25 minutes, or until golden brown.