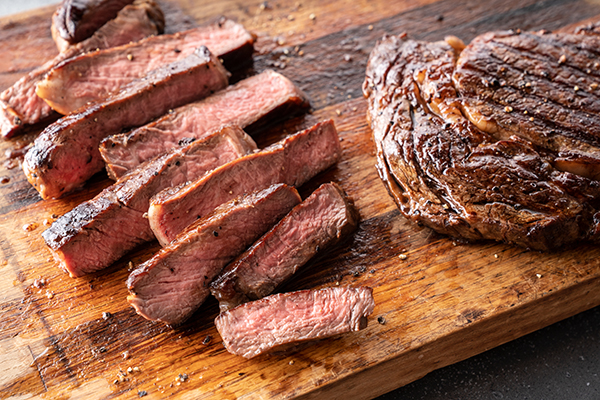 Directions
Start the grill, then place the steaks in a shallow pan.
Pour dale's Seasoning over the steaks until the sauce is about 1/4 inch deep in the bottom of the pan.
Shake on the pepper and garlic salt, then add the onion.
Marinate for 15 minutes.
Flip steaks and marinate for another 15 minutes.
Grill steaks to desired taste. Baste with remaining dale's while cooking.