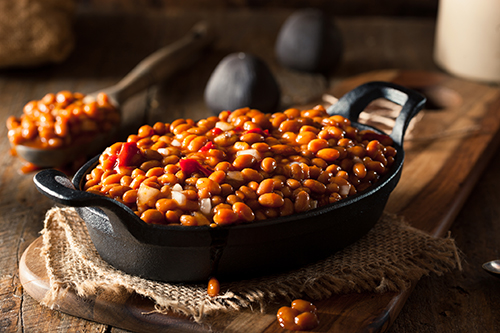 Directions
Preheat oven to 325 degrees. Fry 6 pieces of bacon and reserve drippings.
Mix beans, brown sugar, ketchup, barbecue sauce, dale's Seasoning, onion and bacon drippings.
Mix thoroughly and pour into casserole dish.
Crumble up bacon and stir into mixture.
Place dish in oven and bake for approximately 55 minutes.
Remove from oven and top with French fried onions.
Broil until onions are brown (approx. 5 minutes).