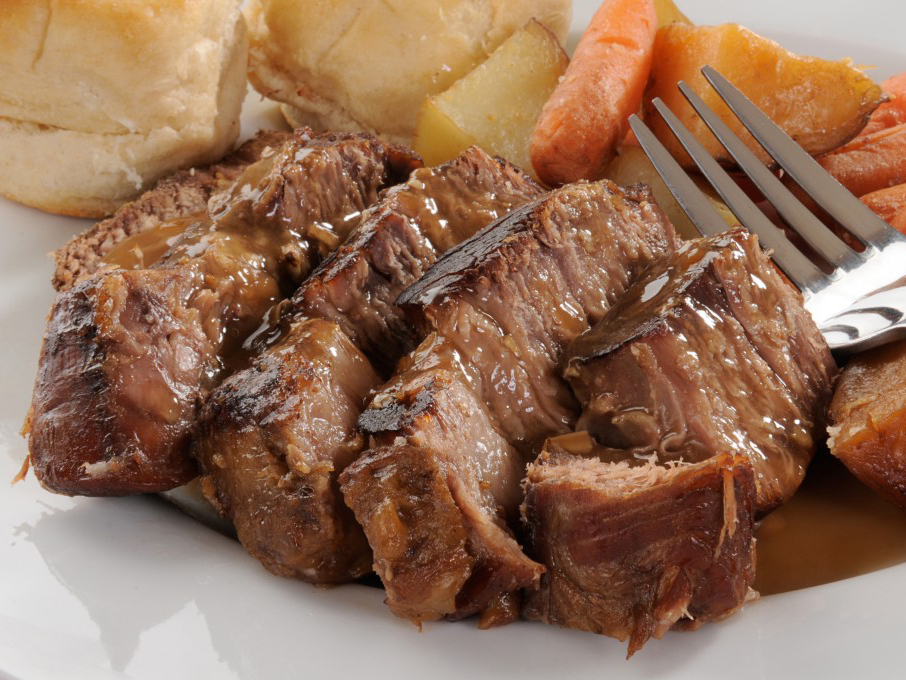 Directions
Place pot roast in roasting pan, dutch oven, or crock pot.
With a fork, poke holes throughout the roast.
Mix dale's Seasoning and water and pour over the meat.
Add vegetables and turn the crock pot on low for 6-8 hours or high for 4 hours or until internal temperature of meat reaches 155 degrees.
For cooking in the oven: Cover tightly with foil. Bake at 400 degrees for 10 minutes. Lower oven to 225 degrees and bake for 4-5 hours.