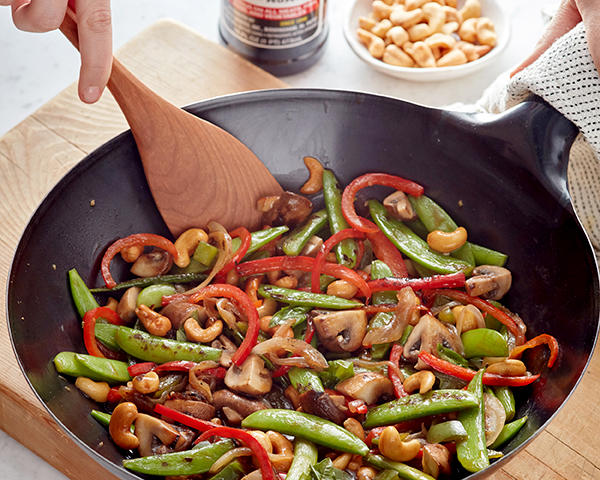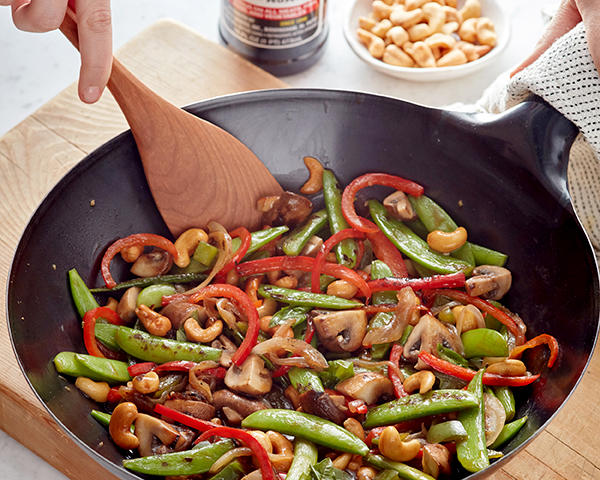 Dale's Stir-fried Vegetables
February 16, 2018
Stir-fried vegetables made with Dale's Seasoning
Ingredients
1/2 tsp crushed red pepper flakes
2 cloves garlic, peeled and finely chopped
1 tbsp finely chopped fresh ginger
1 large red onion, peeled and thinly sliced
1 red bell pepper, thinly sliced
8 oz. baby bella mushrooms, quartered
1/2 cup roasted, salted cashews
1/4 cup loosely packed torn basil leaves
Directions
In a small bowl, whisk together the cornstarch, water, Dale's Seasoning, sherry cooking wine and crushed red pepper flakes.
Heat a large skillet or wok over medium high heat.
Add the vegetable oil, then garlic and ginger.
Stirfry very briefly, about 30 seconds, then add the onion, green and red bell peppers.
Cook for about 3 minutes, stirring frequently, until slightly softened.
Stir in the mushrooms and cook an additional 3 minutes.
Add the cashews and the Dale's mixtures and stir well to combine all.
Bring liquid to a boil, then reduce heat to medium low.
Cook 2 more minutes.
Remove from heat and fold in the basil leaves.
Serve over steamed jasmine rice.