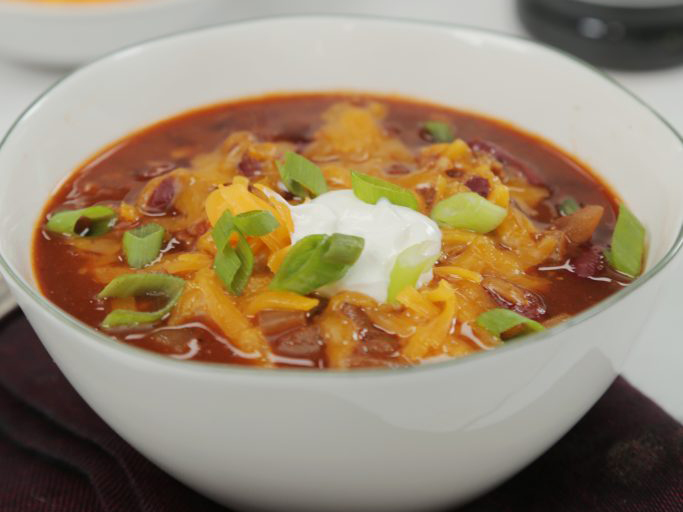 Ingredients
1 (28 oz.) can crushed tomatoes
Directions
Heat oil in Dutch oven over medium-high heat.
Add ground turkey, onion, and garlic;
cook until turkey is browned and onion is tender, about 8 minutes.
Stir in chicken stock, tomatoes, one can of kidney beans, chili powder, dale's Seasoning, paprika, oregano, cayenne pepper, cumin, salt, and pepper.
Mash remaining can of kidney beans;
stir into chili in Dutch oven.
Bring to boil.
Reduce heat to low, cover and simmer 15 minutes.
Uncover and simmer until slightly thickened, about 15 minutes.
Top with cheese and sour cream if desired.