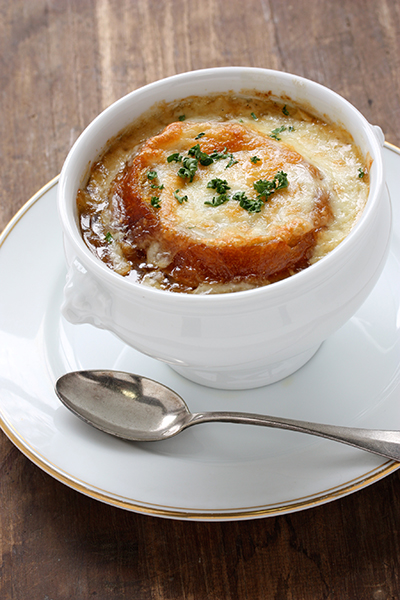 Directions
Melt margarine in a large pot over medium heat. Add onions and cook until they are very soft and caramelized,stirring occasionally, about 25 minutes. Add consomme, hot water, wine, Dale's Seasoning and pepper. Bring to boil, reduce heat to low and simmer for 5 minutes.
Place individual 10-ounce ramekins on a baking sheet and evenly divide the soup mixture between them, about 5 oz. and top each bowl with one slice of French bread. Sprinkle 1 Tbsp. Swiss cheese and 1 tsp. Parmesan cheese over each piece of bread.
Turn oven broiler on high. Once hot, place baking sheet on middle rack and cook about 5 minutes until the cheese is melted and browned. Serve hot.