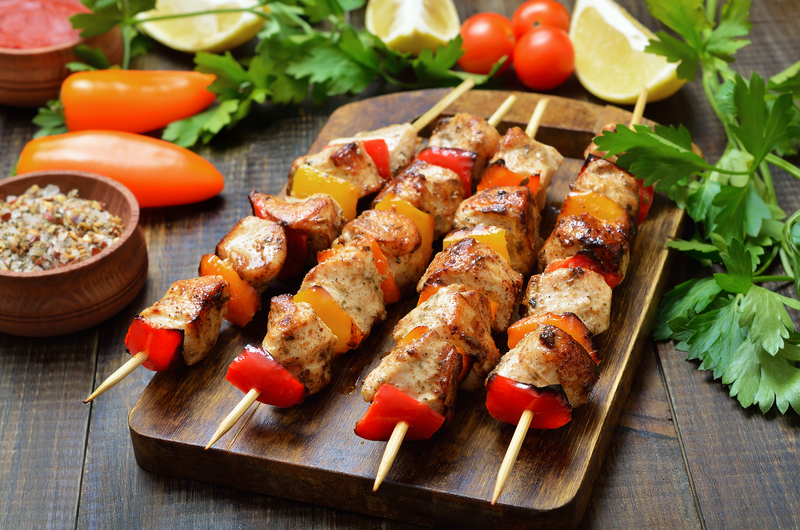 Directions
Cut chicken and vegetables into equal-size pieces. Using flat-bladed metal skewers or soaked wooden skewers, thread chicken and veggies alternately.
Marinate kabobs in dale's Seasoning for 30 minutes.
While marinating, turn grill on medium heat. Place kabobs on grill, turning after approximately 8 minutes. Grill 7 additional minutes or until chicken is fully cooked.