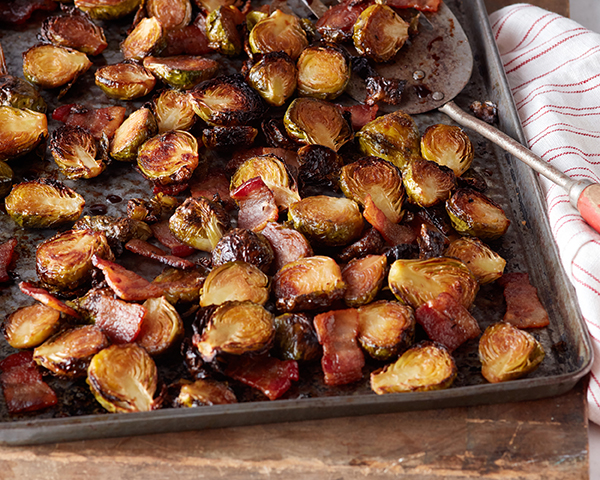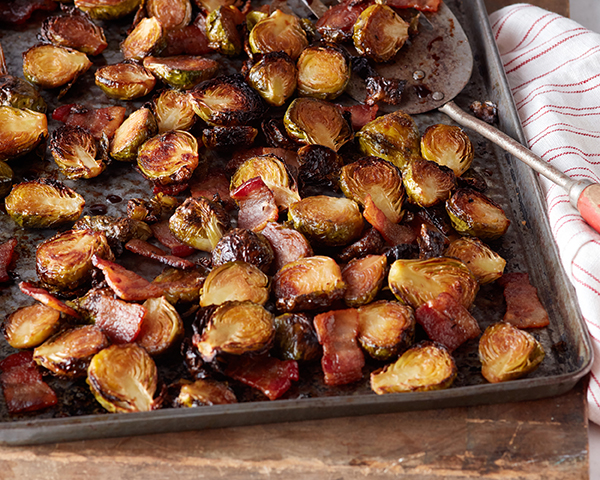 Roasted Brussels Sprouts with Bacon and Dale's Seasoning
February 16, 2018
Delicious Brussels sprouts with bacon and Dale's Seasoning
Directions
Preheat oven to 425 degrees.
In a small bowl whisk together the Dale's Seasoning and olive oil.
Add the Brussels sprouts to the sheet tray and toss with the Dale's Seasoning mixture.
Spread in a single layer on the sheet tray.
Top evenly with bacon pieces.
Cook for 23-25 minutes, stirring once half way through, until golden and crispy.
Serve immediately.